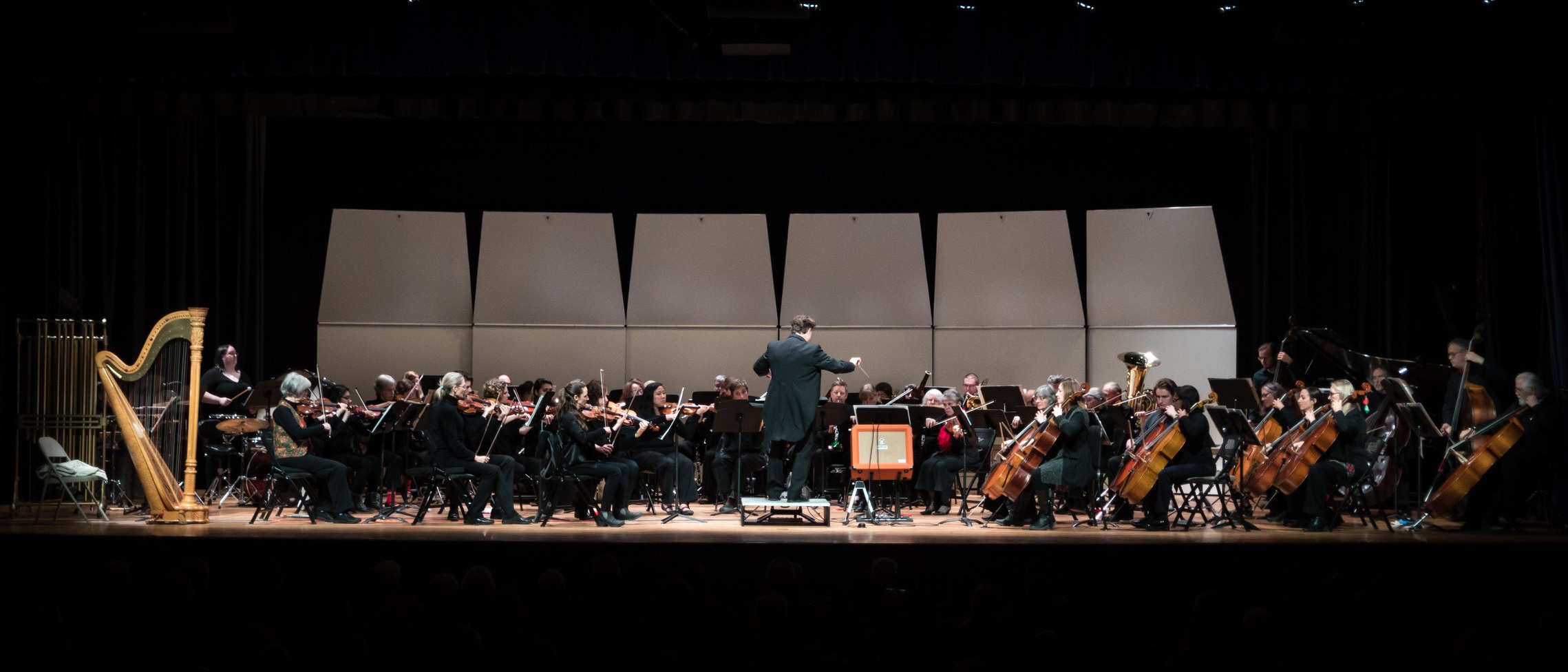 WNC's volunteer orchestra
The Blue Ridge Orchestra is a nonprofit, volunteer ensemble dedicated to engaging Western North Carolina's extraordinary music community with opportunities to perform, listen to, and learn about great symphonic music.
We celebrate WNC's rich pool of musical talent by creating opportunities for musicians to play and perform challenging repertoire to a high standard in a supportive social environment, and create broad access to symphonic music by offering multiple performances of every concert program (including afternoon performances), keeping our prices low, and maintaining an informal, welcoming atmosphere.
Since September 2017, we have been in residence at the University of North Carolina Asheville's Lipinsky Auditorium, and have enrolled students in the orchestra through UNC Asheville course Music 124. The students have become a lively part of the orchestra; after taking the course for credit, many have gone on to play as community members. Students from UNC Asheville and neighboring institutions are an increasing portion of our audience, and we are delighted to be part of their musical educations.
The organization was awarded 501(c)(3) status in August 2005, and has been the recipient of funding from the Charles & Nancy Yeager Cole Foundation, the Asheville Area Arts Council, the North Carolina Arts Council, Mosaic Community Lifestyle Realty, Ingles Markets, and other generous donors.